Stressless® E200 Sofa Sectional Couch - Matching Cushions
Pricing and ordering information.
We stock many colors for immediate fast shipping. Call or click for more information.
Also select from our discounted Floor Models for even more savings.
Stressless® E200 - Matching back cushion and frame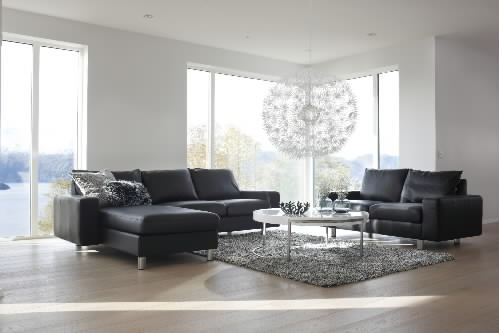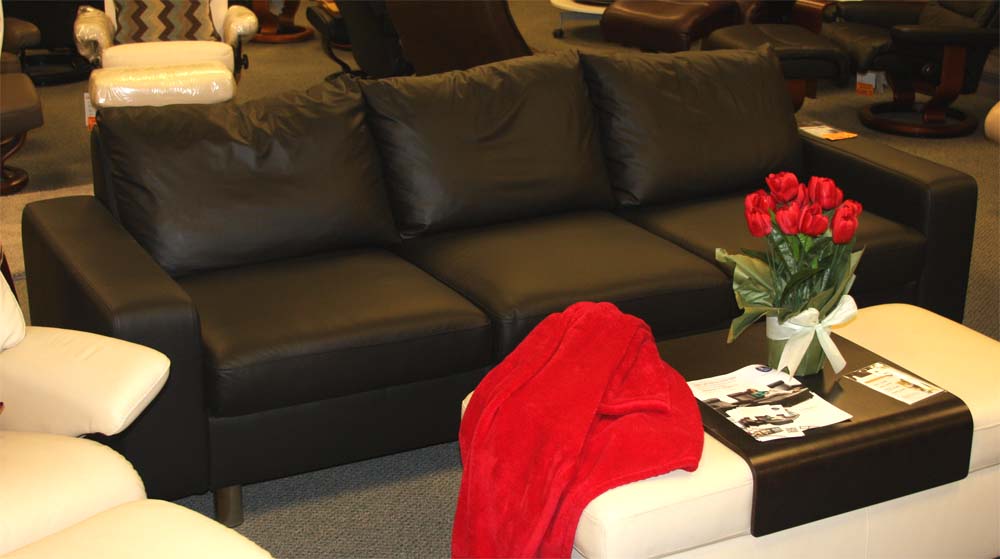 Stressless E200 Sofa Couch with Matching Cushions features the new ErgoAdapt System - The ErgoAdapt System automatically tilts the seat as you sit down. This provides the perfect degree of comfort and support while you sit. The couch automatically returns to a flat seat while lying down. Available in a Matching back cushion and frame as well as Separate back cushions and Frame.


All Stressless® designed sofas have the flexibility of individually reclinable seats for individual comfort. They include the Stressless patented glide function which follows your body's slightest movement to provide perfect support and comfort for your body. The unique lumbar support adjusts itself to your body automatically. This model can be combined with our Medium Corner, Big Corner and Sector. This model also has 4 optional legs to choose from. This model features an optional forward and height adjustable headrest.

MatchingStressless Products for this Sofa Group: Atlantic and Pacific Recliners.